Fat-Free, Sugar-Free & Cholesterol-Free Blueberry Muffins!
luvcookn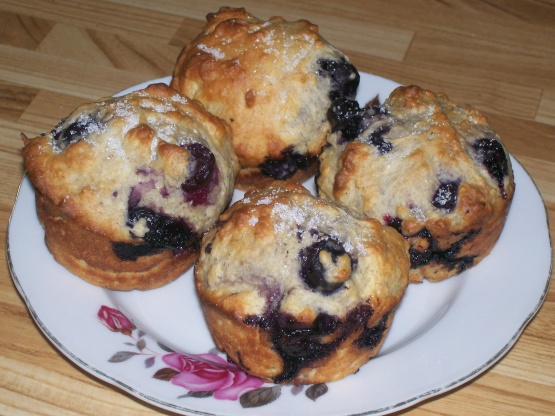 Here's another bread recipe I've played around with while I was dieting. These make great snacks and the kids love 'em, too! Enjoy!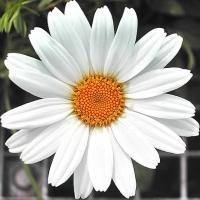 We thoroughly enjoyed these...a great fat-free muffin! I made very minor changes to the recipe, I used: 1/3 cup granulated sugar instead of the sugar substitute, 2 egg whites from large-sized eggs (the egg whites equaled approximately 1/4 cup), and frozen blueberries (thawed). WARNING: The muffin mixture turns out to be extremely doughy. I used a nonstick muffin tin and was able to turn out 11 medium-sized muffins. These muffins freeze beautifully. Thanks Jen!
Preheat oven to 400 degrees.
Lightly spray muffin tin with non-stick spray (I've found that paper muffin holders do not peel away from these muffins easily).
Wash and drain blueberries. Set aside. If using frozen blueberries, thaw before using.
In large bowl, sift flour. Add baking powder and the 1/3 cup Splenda. Mix together.
In another bowl, mix the Egg Beater egg substitute, apple sauce and milk.
Combine the wet mixture into the flour mixture. Stir just enough to blend (electric mixers aren't really necessary). Gently fold in the blueberries.
Pour batter into the prepared muffin tin, filling each cup about 2/3 full. Use the last tablespoon of Splenda to sprinkle on top of each muffin (this adds zero calories and has zero fat) and bake for 17 minutes, or until tops are light brown.
After baking, allow muffins to cool before removing them from the tin. Please note: 1 serving = 1 muffin. Enjoy!