Fat-Free, Sugar-Free & Cholesterol-Free Banana Bread!
DuChick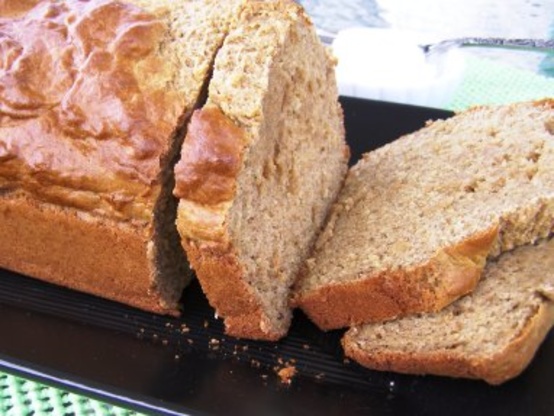 This banana bread is VERY good and VERY healthy! It does tend to come out a bit dense for my own personal taste, but considering all the substitutions I've made to the conventional recipes, it's fantastic! Enjoy!

4 stars for the original recipe, but 5 stars with reviewers' suggestions. I used about 3/4 cup Splenda; doubled the natural applesauce and added 2 shakes of cinnamon. I upped my convection oven to 325* and baked the dough in a glass pan for 45 minutes. The end result was a large, moist, yummy bread that we will enjoy many times.
Mix all ingredients together either by hand or with an electric mixer, if you have one.
Spray loaf pan with Pam non-stick spray (or an equivalent), then pour batter into pan.
Bake for no more than 45 minutes at 300 degrees.
Test for doneness with a toothpick at 35 minutes, then every 5 minutes thereafter.
Remember to subtract 10 minutes of baking time when using a glass pan!