Fat Free Sugar Free Brownies
cris1070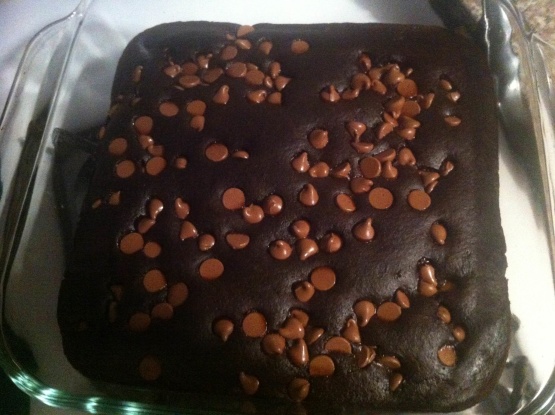 Attempting to make fat free, sugar free brownies. Changed a recipe to fit the sugar free part.

I am a chocoholic and was so excited to see a recipe for guilt-free brownies. I added baking soda and a couple of tbsp of skim milk as the earlier comments suggested. I also added 4 tbsp of dark chocolate chips and they turned out FANTASTIC!!! Definitely cured my chocolate craving! Do not be afraid of the look of the brownies when they first come out of the oven, they might look weird, but they taste great!!
Combine flour, cocoa, splenda, and salt.
Stir in applesauce, vanilla, and egg whites.
Spray an 8 x 8 pan with cooking spray, spread the batter evenly in the pan, and bake in a preheated 325 oven for about 20 minutes, or until the edges are firm and the center almost set.
Cool to room temp, cut into squares and eat.