Fat Free Oatmeal Raisin Cookies
Prep 20 mins
Cook 30 mins

Fat Free all you can eat cookies, Halfmysize. Great
Directions
Combine the flour, oats, sugar and baking soda; stir to mix well.
Add applesauce, honey, vanilla extract, and raisins, stirring well to mix. (if dough seems crumbly, keep stirring until it holds together.).
Coat a baking sheet with nonstick cooking spray.
Drop rounded teaspoonful of dough onto sheet about 1 1/2 inches apart.
Slightly flatten each cookie with tip of spoon.
Bake at 350 degrees for about 9 mins, or until golden brown.
Cool on baking sheet for 1 minute.
Transfer cookies to wire racks and cool completely.
Most Helpful
OK, so this is bad - really bad. I absolutely LOVE these cookies, and the husband thinks they're really good, too! I am so *not* telling him that they're "fat free" cookies. Also, I got exactly 40 cookies, and they aren't tiny little baby cookies, either. They're small but perfect. Thanks for a keeper!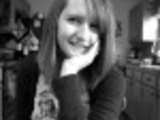 These cookies are very good! I used craisens because I didn't have raisins on hand, and I used half splenda half sugar. They turned out great! Thanks for the recipe!!
Wonderful cookies! I used gluten free flour and banana instead of applesauce. The banana was sweeter and allowed me to reduce the sugar a bit. Thanks for a healthy and great recipe!