Fat Free Lemon Yogurt Vinaigrette
Boomette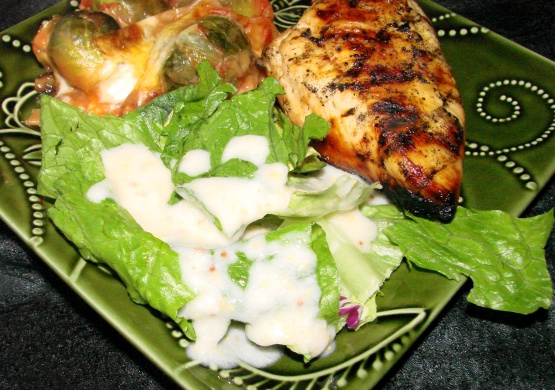 In my quest to lose weight and keep it off, I've been eating a lot of salad. I usually eat it twice a day which means I have to vary my salad dressing to keep from getting bored. I found this recipe on www.mizfrogspad.com and have altered it slightly to fit my taste. This recipe will fit into the WW Core Plan or counts as "0" points on the Flex Plan. Makes about 1 cup = serving size equals 2 tablespoons.

I made this and initially forgot the sweetener, and was like 'pucker up buttercup!' after tasting it. Added the sweetener, and it's pretty good. Not bad for a fat free dressing. I think I'd like more Dijon so next time I'll try it with more.
In a mixing bowl, combine the lemon juice, vinegar, garlic, Dijon mustard, and Splenda.
Whisk in the yogurt.
Chill.