Fat-Free Flax Salad Dressing
Nif_H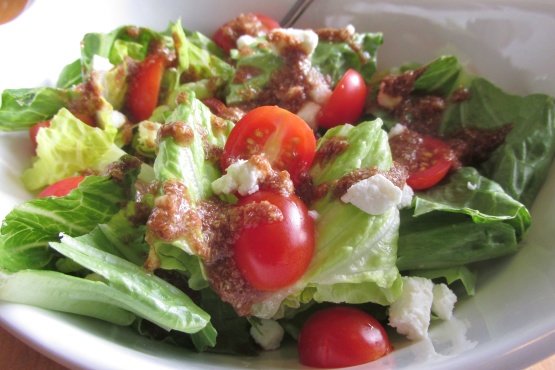 Tasty nutritious salad dressing - and only 10 calories!

Top Review by Nif_H
I always have flax meal on hand and used it for this recipe. Because the flax absorbed quite a bit of the vinegar and water, I added more water. Otherwise, I made this recipe as listed and it is delicious! This dressing was great on a salad made of romaine, grape tomatoes and goat cheese. Made for my adopted chef for Spring PAC 2013. Thanks Attainable Health! :)
Soak flax in balsamic vinegar and water for at least 15 minutes.
Then add remaining ingredients.
Enjoy!
Notes: You can just mix balsamic vinegar and flax seeds for a simpler version.