Fat Free Asian Salad Dressing
jenne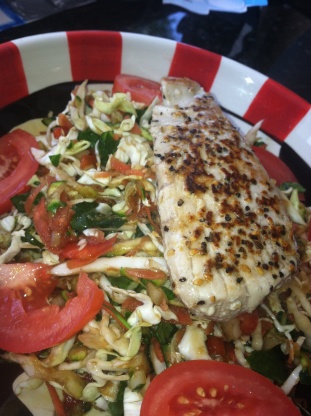 A tangy dressing that you only need to use a tiny bit of because it's richly flavored. It's fat free and wonderful! If you must, then you can drizzle a little olive oil into your salad after tossing it with this dressing but, honestly, it doesn't need it to make a delicious salad! Also a yummy dressing for sauteed tofu and vegetables. Enjoy!

Top Review by LeeAnn
This was really good. I served it over chinese noodles, chicken seasoned with curry, romaine lettuce, peanuts, mango and red pepper. I will definatly use this recipe again. I made the dressing, then cooked the chicken, deglazed the pan with the dressing and let the dressing and chicken cool before I made the salad. YUM YUM YUM.
There are 2 options for preparing this dressing.
You can either whir ingredients in blender, which makes it a little frothy- which I like.
Or, you can finely mince the garlic and ginger and whip the rest of the ingredients together with a wire whisk.
Either way, it's fabulous!
You can easily double this recipe- just keep the 2 to 1 ratio for the garlic and ginger and the soy sauce and vinegar.