Fast Microwave Fudge- Nut Free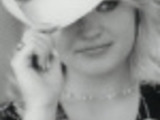 5 minutes to fantabulous SMOOOTH fudge! You have to try it to believe it! I make this every year for Christmas to give to friends and neighbors and they can't wait to get their goodie bags!
Directions
Line an 8x8 pan with foil and butter it well.
Place all ingredients except for extract in a glass dish and microwave on high for 1 and 1/2 minutes.
Stir until smooth.
Stir in vanilla and spread into prepared pan.
Cover and refrigerate for 2 hours.
Remove from pan and cut into desired shape. Store at room temperature in an airtight container.
Reviews
Most Helpful
Fantastic stuff. I did add nuts since I had some in the pantry. This is creamy, not overly sweet and OH SO FAST to make!!!! I absolutely LOVE the cinnamon and will add even more next time. Made for BEVY TAG Sept 2008 and will be placing this in my "favorites" cookbook for safe keeping.

This was a wonderfully different way to make fudge! I had all the ingredients on hand so I made it on a whim. I used any chocolate I could find in the house--a combo of milk and dark. I even threw in a crunch bar and a few Hershey treasures with almonds leftover from Halloween.
This was really easy to make. I made it into a 8x8 pan that I lined with wax paper, I let it set overnight and sliced into lengths then into squares. My 12 month old niece got into a pile at Christmas so she liked it but there wasnt a piece left when we came home so everyone else did too. Thanks, this is a keeper.