Fast & Easy Black Eyed Peas
Dav59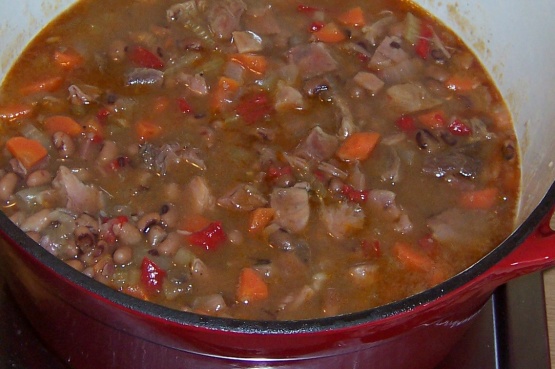 If you don't have much time, these black eyed peas will surely do the trick. I usually only use 1 cup of meat and serve it over cornbread.
I use a Dutch Oven for this dish.
Heat oil over medium heat and saute onions, garlic, celery, carrots, bell pepper and meat for a few minutes.
Add chicken broth, hot sauce, thyme, salt and pepper. Simmer for 30 minute.
Add drained black eyed peas and simmer just a few minutes more.
Taste and adjust seasoning to your liking.
Serve over cornbread or rice.
Enjoy!