Fast and Easy Peach Crunch Cake
Ceezie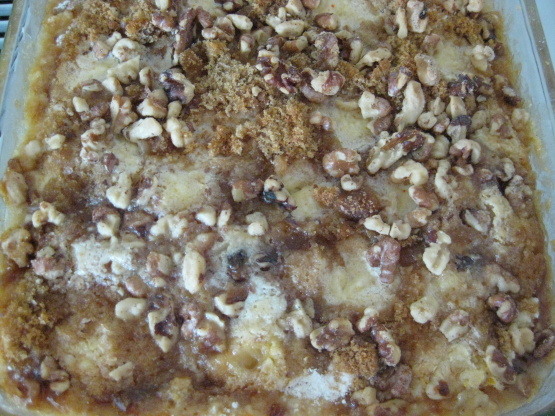 This is kinda like a dump cake with peaches - it also works well as breakfast. It is kinda sweet with the added sugar so feel free to leave it out. Sorry the picture isn't better - I took a picture while it was cooling came back to take one and it was all gone.
24 1⁄2 ounces of sliced peaches in light syrup

1

(18 ounce) package yellow cake mix
1⁄2 cup butter, cut into 16 pieces (or frozen then shredded)

1

cup brown sugar
Preheat oven to 350 degrees F.
Layer ingredients in a 13 X 9 dish, in order starting with the peaches. Bake for about 40 minutes.
Serve warm or cold… with or without ice cream.