Fast and Easy Meat Cannelloni in Your Pressure Cooker
Very simply put, Meat wrapped in a noodle. This is the fast and easy version of what I would take hours of prep for the holidays, but I want it fast now for dinner. Feel free to alter this to your liking, Please keep in mind, if I were making this for the holidays or guests, I would be making my own sauce and pasta dough. I have served the fast version to guest and they love it! You can cook this several ways, but this is for your electric pressure cooker, for fast and easy 20 minute dinner!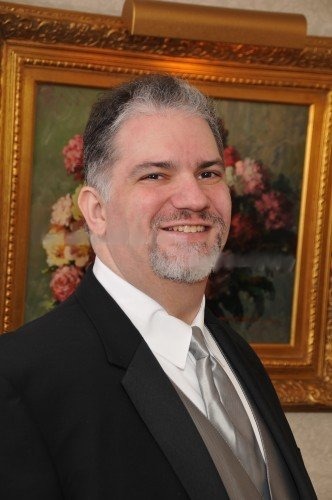 This was enormously easy and quick, and has a lot of potential - but needs a lot of work as written.

1. The filling was bland bland bland. Next time, I will use fresh garlic and quite a bit more herbs. Some peperoncino, too, probably. (These would probably also be great with a ricotta-and-egg-and-herb filling, though that would have to be piped into the tubes with a pastry bag.)

2. There wasn't nearly enough sauce, and I used a full 25 ounce jar. The second layer of tubes were still way above al dente, and I cooked it at pressure for 12 minutes. Next time, 2 full jars of sauce (make sure the sauce comes at least 1/2 way up the sides of the SECOND layer of pasta).

3. Note that most commercial pastas sell these as "manicotti" (in Italy, manicotti are made from crepes, rolled around a filling, while cannelloni are stuffed pasta). They generally come 14 to a box; this amount of filling can fill all 14.

4. Don't over-stuff the pasta tubes; the meat needs a little room to expand, or it will either squeeze out the ends or burst the tube.
453.59

g ground beef

236.59

ml Italian seasoned breadcrumbs

1

egg

59.14

ml cheese (I vary romano or parmasian)

4.92

ml granulated garlic

2.46

ml onion powder

2.46

ml salt

2.46

ml black pepper

453.59

g jar pasta sauce

1

package cannelloni tubes, 12 count (or stuffed shells)
Basic meatball recipe!
Mix meat, bread crumbs,egg cheese, garlic, onion, salt and pepper together.
Add a little water (3 TBS) enough to moisten and make the mix easy to handle.
Fill pasta tubes (or shells) full with meat mixture.
(hint, when filling tubes, roll out the mix into long narrow cigar like shape and run it through the tubes and pack in from both ends).
Put 6 0z water in the bottom of the pressure cooker and about a 1'2 cup of sauce and stir. Line up your cannelloni side by side and cover with sauce. Layer remainder as needed covering with sauce as you go.
Set your pressure cooker for 10 minutes. Let pressure decrease on it's own when done.
Remove, serve, ENJOY!