Fasolia Piaz (Bean Salad)
Ycooks2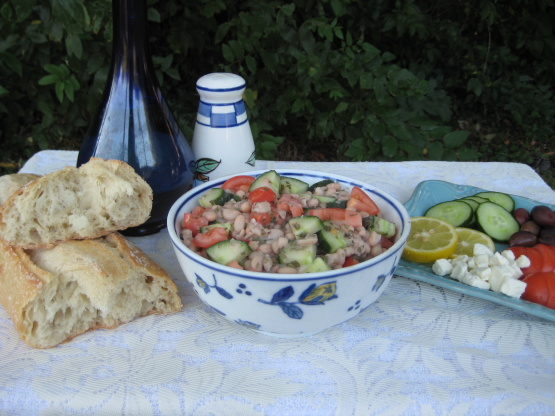 This is a delicious bean salad that tastes wonderful when summer's tomatoes come in. Substantial enough for a main course. Serve with a platter of assorted salamis or smoked fish and some crusty bread.
Cook the navy beans until tender.
Drain.
Combine the beans with the remaining vegetables and parsley.
Season with salt.
Shake up the oil with oregano and 2 tblsps of vinegar in a small bottle.
Taste.
If not sharp enough, add more vinegar.
Dress the bean salad and stir gently to combine.
Add eggs and stir even more gently not to break them up.
Serve on 4 lettuce-lined plates.