Farmhouse Chicken and Gravy
Prep 10 mins
Cook 20 mins
Easy, flavor-filled fried chicken w/gravy and only 166 calories. You will love being able to eat something you love without all the extra fat. This recipe proves that healthy eating is delicious. | Serving size: 3 oz chicken and 2 tablespoons gravy | (Recipe courtesy of American Heart Association: Love your heart recipe book, p. 45)
Directions
Heat a large nonstick skillet over medium-high heat. Cook the flour for 2 minutes, or until light golden brown, stirring constantly. Transfer to a small bowl.
Reduce heat to medium. Add oil to the skillet and swirl to coat bottom. Cook the chicken smooth side down for 3 minutes. Turn and cook for 3 more minutes or until no longer pink. Transfer to serving plate and cover with foil to keep warm.
Meanwhile, whisk 1/4 cup of broth into bowl with browned flour until completely blended. Whisk in the remaining broth, milk, garlic powder, salt, and mustard. Pour into skillet, scraping with a falt spatula to dislodge any browned bits. Increase heat to medium high and bring to a boil. Cook for 4 minutes, or until reduced to about 1/2 cup, stirring frequently. Remove from the heat. Stir into the margarine. Spoon over chicken. Sprinkle with the green onions.
Most Helpful
A light version of chicken and gravy - who knew it would be so easy?!? The gravy is very rich and flavorful, great with the chicken. I had some chives on hand so used those instead of the optional green onions. Comfort food without the guilt - thanks for sharing a great recipe! Made for the Best of 2011 event, recommended by LifeIsGood

I loved that this recipe was healthy but still had that comfort food feel. The gravy was delicious. I served mashed potatoes on the side so I could use all that gravy. The chicken was done perfectly. I did add some salt and pepper while cooking. Since we always have boneless skinless chicken breasts on hand, I will be making this recipe often. Thanks!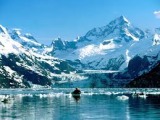 Oh. My. Goodness. This was GREAT! I loved it all; the moisture and pseudo-fried crust on the chicken, the heavenly gravy, and the nice presentation! I doubled the gravy ingredients because I served this with mashed white/sweet potatoes and wanted some gravy for that. Yum. I made this for Best of 2010 tag and I can guarantee it will be in my gamebook for 2011!