Farmers Cheese Pierogi the Real Deal Here!!!
John B.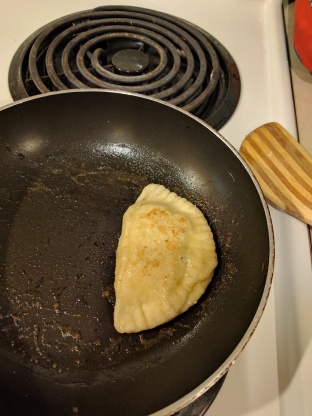 This recipe comes straight from Poland you can sub the cheese for mashed potatoes and cheese, sautéed onions and potatoes or even plums you name it, it is great I hope everyone enjoys!!!
I was pleasantly surprised that they turned out just as good as my Grandma's recipe. I followed the prior advice and reduced the amount of sugar though, about a tablespoon, and had to work the dough a bit with splashes of water, but definitely not that difficult. I was also relieved that the farmers cheese was not pricey at all, as stated below. In fact it was quite inexpensive for what it is, only $3.99 for the 16oz tub. I was expecting it to be like $8 or $10. I'm definitely keeping this recipe on hand and will be using it a lot! I really missed Gma's pierogis ??
Cheese Filling.
Mix all together and chill.
Dough.
Mix all the dough ingredients together.
knead into a pliable dough let the dough rest for about 10 minutes. cover with a WARM bowl then divide the dough into half place 1 half back under the warm bowl with the other roll out on a floured surface roll it thin use a circle cutter. place a spoonful of the cheese mixture to one side of dough moisten edges of circle with water before pressing firmly then drop them into boiling water for about 5 fives or until they float to top.Take out of water you can eat them like that or pan fry in butter but they taste the best fried with a side of sour cream or applesauce -- ENJOY and they freeze well too.