Sageca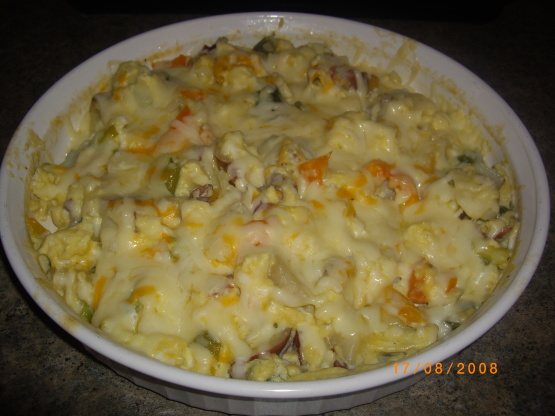 A wonderful breakfast/brunch that is made in the microwave.

Made for Holiday Tag. This was SO yummy!I used leftover italian sausage and onions from FT's Bonfire Bangers recipe and it was just so tasty!
In a microwave dish, combine the potatoes, green pepper and butter.
Cover and microwave on high for 7-8 minutes or until vegetables are tender, stirring once.
In a bowl, beat the eggs, milk and pepper and then stir in ham and mushrooms.
Stir into potato mixture.
Cover and microwave at 70% power for 8-10 minutes or until eggs are almost set, stirring every 2 minutes.
Sprinkle with cheese.
Cook, uncovered, on high for 1-2 minutes or until cheese is melted and eggs are completely set.