Farmer in the Dell Burgers
loof751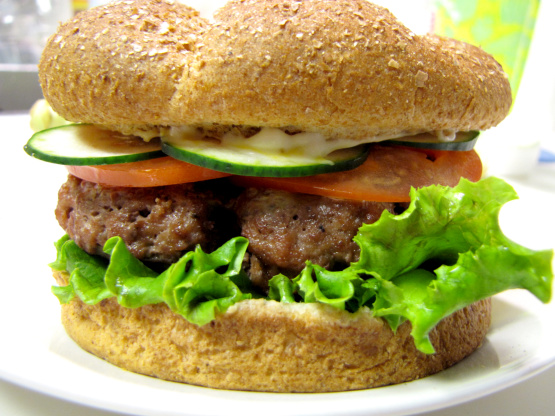 Hamburgers topped with cucucumbers, sliced olives, and condiments of your choice.
Mix ground chuck with egg, worcestershire, salt, and pepper.
Form into 4 patties about 1/2 inch thick.
Cook on grill 5-6 minutes on each side, or 4-5 minutes each side in a skillet.
Top with cucumber slices, and sliced olives.
Toast 4 buns and top with mustard, ketchup, and mayo if desired.