3 Reviews
Great flavor from the marinade and aioli! We will be making this on a regular basis!
Absolutely delicious! The flavor combination is a winner. I loved the grill seasoning (I used Montreal Steak) and the aioli sauce. The musrooms are just scrumptious done this way! Note: I used a vegan cheese (Daiya) with good results.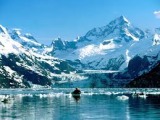 Yummy!!! The sauce that is used to brush on the mushrooms during grilling and to make the aioli really adds a lot of depth to these tasty Portabella Burgers. Made as written and would not change a thing. Thanks so much for the post.

Farm Fresh Portobella Burgers