Farm Fresh Portobella Burgers
Prep 10 mins
Cook 10 mins

Just saw this on Sandra Money Saving Meals and had to post!
Directions
Rub the mushroom caps with a damp cloth to clean them. Remove the stems and reserve for Round 2 recipe "Stuffed Zucchini"(if making).
In a small bowl combine the grill seasoning, oil, garlic, Worcestershire sauce and red wine vinegar. Brush over the mushrooms making sure to coat completely. Reserve 2 tablespoons of the marinade for the aioli(garlic aioli).
Heat a grill pan or outdoor grill on medium heat. Put the mushrooms, gill side down, onto the grill and grill about 4-5 minutes on each side. After you turn over the mushrooms top each with 2 tablespoons of Cheddar cheese.
While the mushrooms are grilling, make the aioli sauce:.
Combine the remaining 2 tablespoons of the marinade with the mayonnaise in a small bowl. Spread each hamburger bun with aioli sauce. Remove mushrooms from the grill and serve on the toasted buns with lettuce and tomato slices. Enjoy!
Reviews
Most Helpful
Great flavor from the marinade and aioli! We will be making this on a regular basis!
Absolutely delicious! The flavor combination is a winner. I loved the grill seasoning (I used Montreal Steak) and the aioli sauce. The musrooms are just scrumptious done this way! Note: I used a vegan cheese (Daiya) with good results.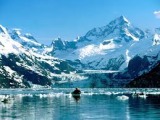 Yummy!!! The sauce that is used to brush on the mushrooms during grilling and to make the aioli really adds a lot of depth to these tasty Portabella Burgers. Made as written and would not change a thing. Thanks so much for the post.