PetsRus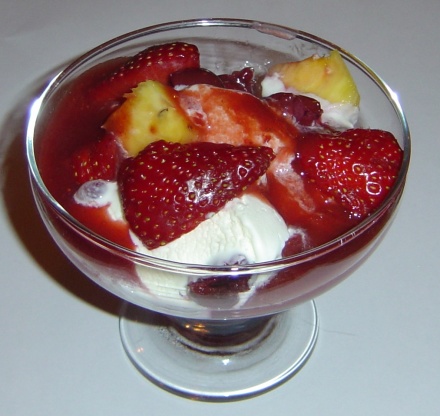 Recipe source: Bon Appetit (October 1981)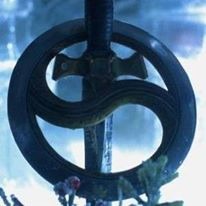 What a wonderful refreshing dessert after a long hot day! I used orange juice in the raspberry sauce and pineapple, grapes and peaches for the fruits. It was the perfect ending to our dinner of grilled hamburgers with Caesar and Bacon Potato Salad. Thanks bunches for sharing the recipe!
Combine raspberries and Grand Marnier in blender until smooth. Add sugar to taste. Transfer to a covered bowl and refrigerate.
Scoop ice cream into bowls. Spoon fruit over ice cream and spoon raspberry sauce over fruit.