Jubes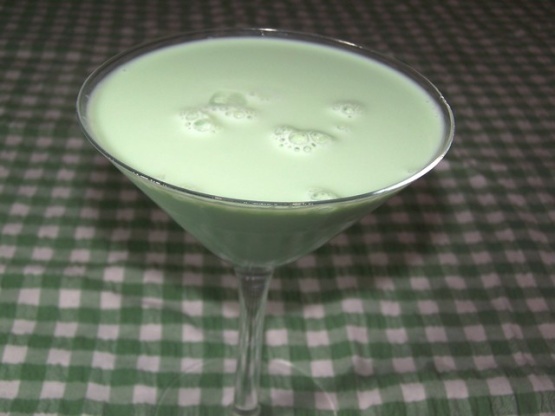 Shaved chocolate into this drink would really top if off. You can also serve this warm. This tastes like a peppermint pattie, yummm.

We had this cold, and thought it tasted just like a nummy Andes candy. I didn't use the chocolate shavings on top, but it would put this drink over the top! :) Thank you for posting, made for ZWT4.
Pour the milk into a cocktail shaker half filled with ice.
Stir in the Creme de Menthe and then the Amarula Cream.
Strain into a Martini glass and serve.
Garnish with chocolate sprinkles/chocolate powder if desired.
Warm:.
Warm the milk and pour into a mug, then gently stir in the Creme de Menthe and Amarula Cream.