Fantastic Mushrooms With Garlic Butter and Parmesan
Prep 10 mins
Cook 20 mins
This is like escargots only using mushrooms instead of the snails, toast the bread cubes well in advance to save time --- this is so delicious!
Directions
Set oven to 375 degrees.
Butter a 11 x 7-inch baking dish.
Toast the bread cubes in baking sheet, stirring once until golden and crisp (about 8 minutes).
Meanwhile melt butter with the garlic, salt and pepper on top of the stove in a small saucepan or in the microwave.
Place the button mushrooms in the baking dish and toss well with the butter/garlic mixture.
Bake the mushrooms stirring occasionally until soft and juicy (about 15-20 minutes).
JUST BEFORE SERVING, toss the mushrooms with the browned croutons and parsley.
Divide mushroom mixture evenly into smaller serving bowls, and sprinkle with Parmesan cheese, or just serve in one serving dish.
DELICIOUS!
Most Helpful
I realize it may not be protocol to rate a recipe when it wasn't followed completely but let me 'splain. I was looking for a recipe to make mushrooms in the oven to free up the stove top, and Kittens' recipe was as close as I could get. I used 2 large packages mushroom caps, 8T butter and garlic as suggested. I did bake longer because they were BIG caps. They turned out perfectly w/o being over done. My husband proclaimed them to be the best mushrooms he has ever had. Better than pan sauteed. *I did not use the croutons , etc. but I will one day cuz I love escargot and come back and update my review. Served along with a beef tenderloin.

Made these for our Christmas Dinner. They are fanstastic and easy to prepare. Thanks for sharing. Happy Holidays!!!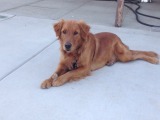 Yum! Nice addition to the Thansgiving table. Everyone commented on how good they were. I do wish that the toasted bread cubes stayed a little more toasted - instead they turned into a sort of stuffing consistency. Otherwise - delish!