Fantastic Marshmallow Fluff Clone
Saturn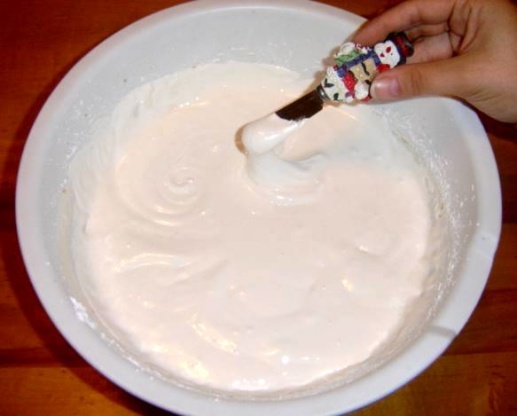 This is a fantastic clone for the store-bought marshmallow fluff and one I have used for years, it's easy to make and so much cheaper than the store-bought, I always use this instead of the real thing and it freezes well also, see note on bottom --- use this in any recipe calling for marshmallow fluff, I have also made this using dark corn syrup it is just a little darker in colour but it works just as well :)

I cut this recipe down to use 1 egg white, 1/2 c. corn syrup, 1/8 t. salt and 1/2 c. powdered sugar. Perfect for use in Recipe #15304.
In a large bowl, combine egg whites, corn syrup and salt; beat with mixer in high speed for 10 minutes or until thick.
Add in icing sugar; beat on low speed until blended.
Beat in vanilla until blended.
Use this in any recipe called for marshmallow creme.
*NOTE* This recipe makes a lot of fluff, but may be frozen for later use, just remove from freezer and stir well with a spoon, or it can be refrigerated for up to 1 week, just make sure to stir well with a spoon before using.