Fantastic Korean-Style Marinade for Beef Pork or Chicken
scoutain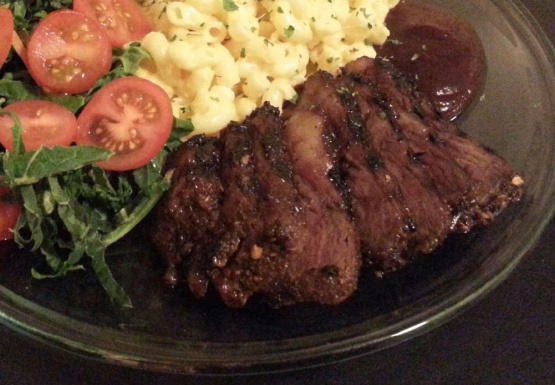 There should be enough marinade for about 2-1/2 pounds of beef or chicken you may double the marinade ingredients but keep the fresh garlic and green onion at the same amount --- the meat needs to come down to almost room temperature before grilling so plan well ahead, also there is a marinating time of 8-24 hours, you may omit the cayenne completely if desired or adjust to suit heat level.

This is my first review of anything on Food.com. I was exploring to find a new way to flavor some pork tenderloins that were about 1" thick. Found this one under the search. I gotta say, this recipe is sooo easy to do and it works great for those picky eaters! The flavor was fantastic and my wife even cleaned her plate. Thank You so much for sharing this.
In a bowl whisk together all marinade ingredients together until the sugar granules are completely dissolved.
Pour the marinade over the meat and turn to coat.
Cover with plastic wrap and refrigerate for 8-24 hours.
Remove the meat and shake off excess marinade.
Place the meat in a pan and allow to come down to room temperature (this will take a few hours).
Grill as desired.