3 Reviews
Adding another 5 star review. I love chicken piccata and this one was really wonderful. I especially loved the thickening technique for the sauce. Great flavors, simple to prepare - yep, 5 stars!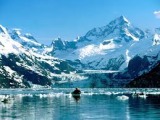 Wonderful chicken piccata! I used thinly cut chicken "cutlets", so didn't have to pound my chicken. Loved everything about this recipe. Perfect for a quick meal after work! Made for Best of 2013 Tag game. Thanks for sharing!

We really enjoyed this version of chicken piccata!! I like the hint of lemon and saltiness from the capers but neither are overwhelming. The best part is that it makes so much sauce; there is enough for the chicken and the rice we served with it. Served with my favorite rice Turkish Pilaf With Vermicelli (Sehriyeli Pilav) 424105 and corn. This is going into my Best of Book. Made for Photo Tag.
Fantastic Chicken Piccata