Kim M.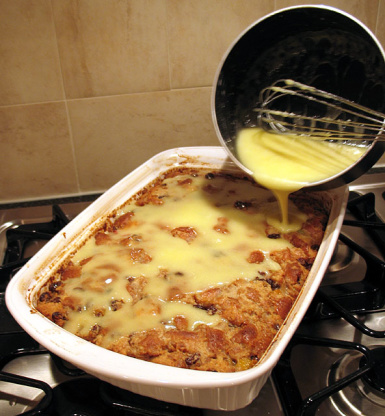 This is a really good bread pudding recipe. The sauce is wonderful!
Mix in a large saucepan the milk, sugar, 5 eggs, vanilla, margarine, salt, cinnamon and raisins (optional). Heat until margarine is melted. Pour over 1 1/2 loaves of bread that has been torn into small pieces and placed in 13x9 inch baking dish. Place a pan of water below bread pudding in oven. Bake for 40 to 45 minutes at 350 degrees.
Cook the sauce ingredients in medium saucepan; until thick. Pour over bread mixture after it has been baked.