Fant-Easy Blueberry Muffins
CJAY8248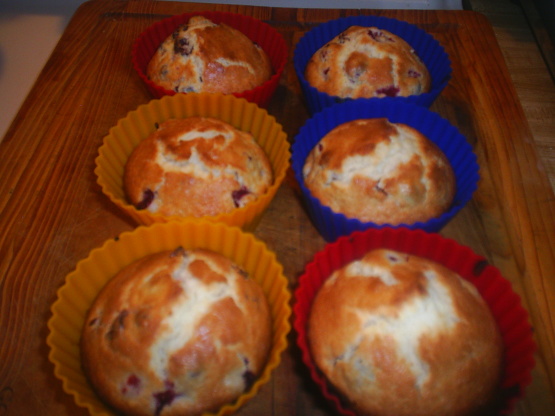 These muffins are both fantastic and easy...Thus the name! They are also easy to make dairy-free (DF)by substituting a non-dairy milk (soy, coconut, almond). I got the recipe from my mother-in-law, Marian Johnson.
Stir together flour, sugar, baking powder and salt.
In a 1 C liquid measuring cup, put oil or margarine, egg, extracts and enough milk to make 1 1/8°C.
Whisk together.
Fold into dry mixture and.
Fold in fresh or frozen blueberries. (I use a little more than 1 C.).
Sprinkle each muffin with a little turbinado sugar.
Bake at 400 degrees for about 20 minutes.