Derf2440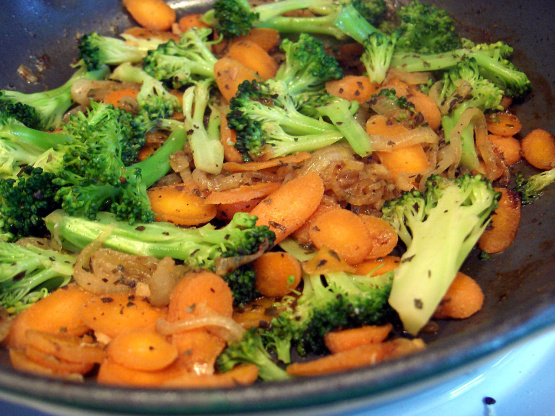 This was just the ticket! I served it with crockpot chicken, and it was well-received. Good and easy.
Saute onion in butter until transparent.
Add carrots and saute 5 minutes before adding broccoli stem pieces.
Saute 2 minutes more.
Add the florets,basil,garlic powder,salt and pepper and bouilon powder.
Cover and let simmer in its own juices for 3to5 minutes.