ChefLee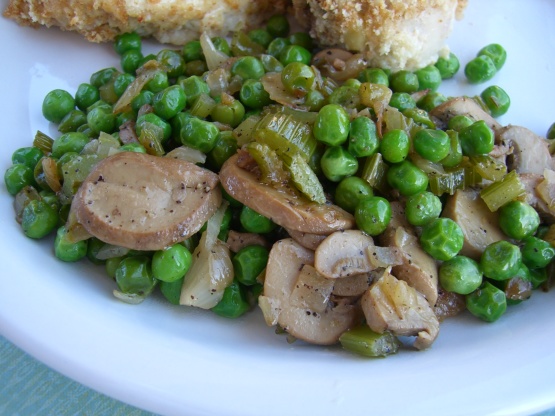 This might be called something else by others but this is what my grandma called this. These weren't served at just any meal...these were for the "fancy meals". This is scaled down to 4 servings.
Drain off liquid from the mushrooms and add water to equal 1/4 Celsius.
Cook onions and mushrooms in margarine until onions are golden.
Add peas, celery, salt and liquid.
Cover and cook for 10 minutes until celery is tender.