Bergy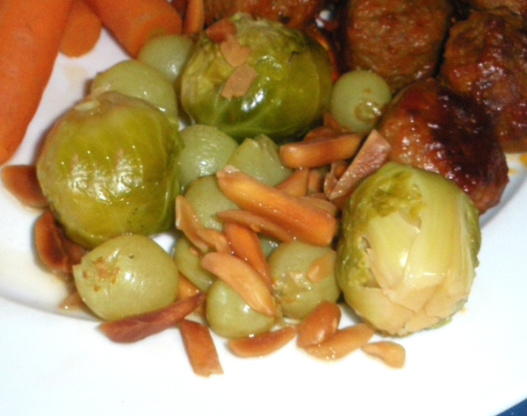 A lovely side dish for a dinner party. Your guests will love them!

Top Review by Bergy
If the truth be known I don't like Brussel Sprouts I eat them because they are good for you!!! However, this recipe, makes them more than tolerable. I love the green grapes - I was lucky and found some lovely large elongated grapes and they looke so lovely with the slivered golden almonds. Everyone enjoyed this recipe and I will make it again Thanks for another winner Inez! 20 July 09 Made again this time I omitted the butter and still very tasty.
Cook brussels sprouts in boiling, salted water until tender, about 8 minutes; drain well.
Heat butter in lg skillet.
Add brussels sprouts and saute for 3 minutes.
Add grapes, wine and almonds; heat through.