Famous Bread French Toast
Boomette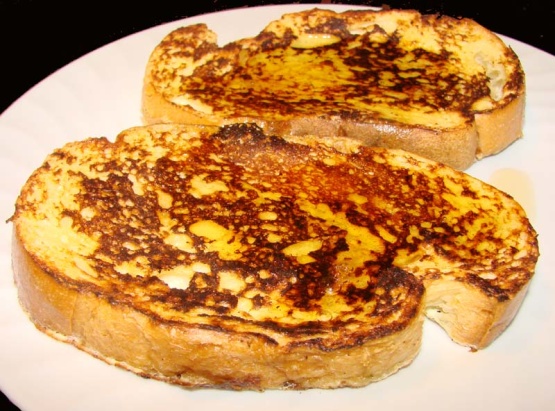 This recipe is from Margaret Rudkin, better known as the founder of the Pepperidge Farm Company. Her cookbook is long out of print but contains such a treasury of delicious recipes that I would encourage anyone who collects cookbooks to try to find a copy for themselves. This makes for a decadent Sunday morning breakfast.
Beat the eggs with the sugar until thick.
Add the salt, milk, heavy cream and nutmeg.
Mix well and strain through a fine mesh strainer into a shallow dish.
Meanwhile, heat marmalade over low heat until liquefied. Keep warm while you prepare the French toast.
Dip slices of bread in the mixture, turning to coat both sides.
Cook on a hot buttered griddle or frying pan over medium heat until golden brown on both sides. Turn carefully with a pancake turner.
Serve with marmalade and powdered sugar or your favorite pure maple syrup.