Family Recipe from Supermodel Heidi Klum for Sauerkraut Soup
hepcat1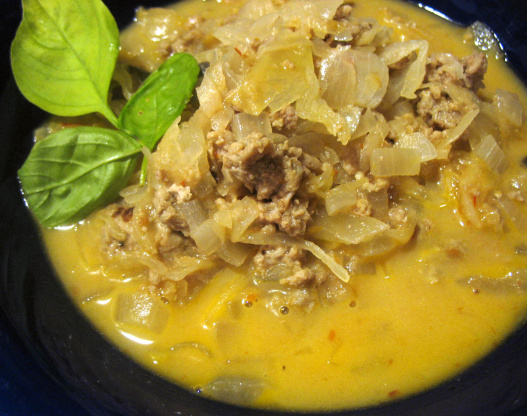 I made the version from the Rachael Ray show and it was a HUGE flop!! This recipe isn't even close to the ingredients they used on the show. Did not taste good at all! Made it as written on her site and it was like eating kraut out of the can. I love kraut but this was a disaster to say the least. No I get to throw a whole pot full of the stuff out! Disappointing for sure........
Sauté ground beef and pork and onions with olive oil in a soup pot until brown.
Add sauerkraut and mushrooms (with their liquids) and pickles; stir together with the meat.
Add entire bottle of sauce or ketchup and the vegetable broth.
Simmer for 45 minutes, stirring occasionally.
Add salt and pepper to taste.
Add heavy cream and cook for 1 more minute, then serve.