Family Favorite Crock Pot Meatloaf
ViruKat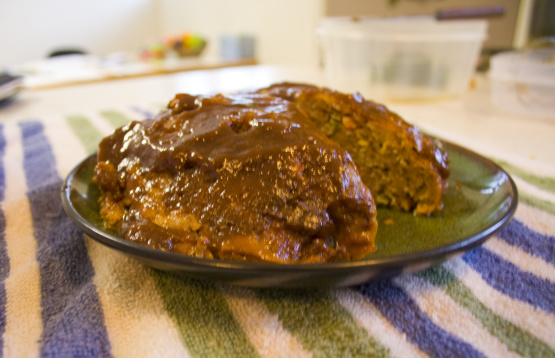 Found this recipe many years ago in my very first Crockery Cookery Cookbook. If you like meatloaf either hot or for cold sandwiches this has a real nice flavor especially with sweet sauce on the top!

This was a very moist and delicious meatloaf. Added pepper and chopped green pepper to it. I trick I learned a long time ago when cooking a meatloaf in the crockpot is to make five strips of aluminum foil and criss-cross them in the crockpot with strips going up the sides. Place the meatloaf onto of aluminum foil. When the meat is done, you can lift it out easily.
Combine eggs with milk, bread crumbs, onion, salt, and sage, and meat.
Mix well and shape into a 9x5 inches.
rectangle or oval.
Carefully place into slow cooker pot.
Cook on low for about 6-7 hours.
Combine sauce ingredients and pour over meat loaf and cook on high for about 15 minutes.