2Bleu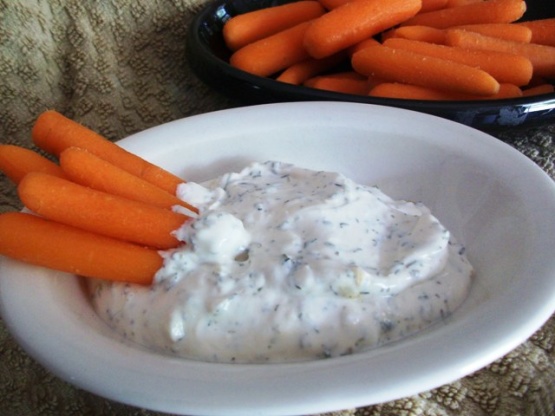 I almost started a family feud when I gave credit to the wrong family member for this recipe. It is our absolute favorite dip for veggies. You can make it with lowfat may or sour cream but in my opinion it just is not the same. We usually double or triple this for family events. I also almost always leave out the accent and use a scant teaspoon of seasoning salt and then you can add a bit more if want it.
Mix all ingredients together and then refrigerate.
Note: It should be refrigerated for at least an hour or two. It tastes even better if you make it a day in advance. I make it without the Accent(MSG) almost all the time. I would like to try it with more Tabasco but I have little ones that love dip and I don't think they would understand that this is "Mommy's Dip".