Fall Pumpkin Apple Butter Crockpot
Viclynn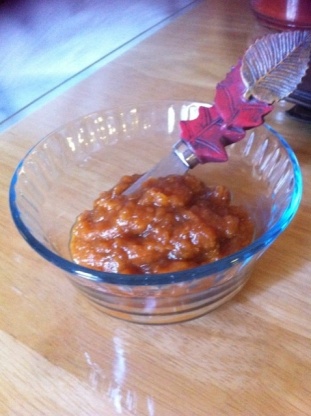 Easy recipe for a fruity spread on toast or waffles. Keeps in the fridge for quite a long time (if any is leftover!).
Line crockpot with disposabel crockpot liner (optional). Mix all ingredients in 4-5 quart crockpot. Cook on high for 5 hours, stirring well every two hours. Allow to cool, then store in a covered container in the refrigerator for up to two months.
Serve on toast, English Muffins, pancakes or waffles.