Fall-Off-The-Bone Baby Back Ribs
teresas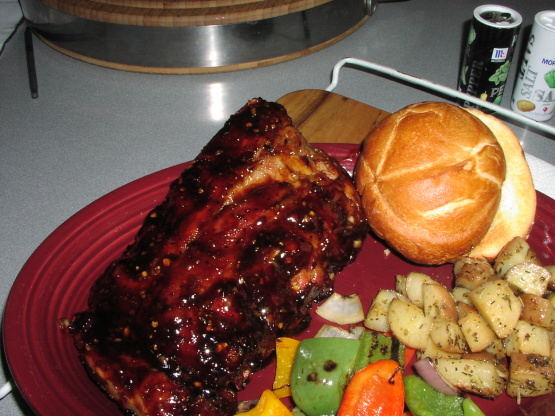 These are the only ribs that I eat now. They will be the most tender slab of ribs you've ever had. I got this recipe from my dad who tweaked it over the years.
Take ribs out of package and pat dry with a paper towel.
Season ribs with garlic powder, onion powder, salt, and pepper to taste.
Put ribs in oven on 210°F for 8 hours.
Mix the BBQ sauce, balsamic vinegar, Worcestershire, garlic powder, onion powder, red pepper, and liquid smoke in a bowl.
The last 2 hours of cooking, paint the ribs with the sauce every 30 minutes.