AlainaF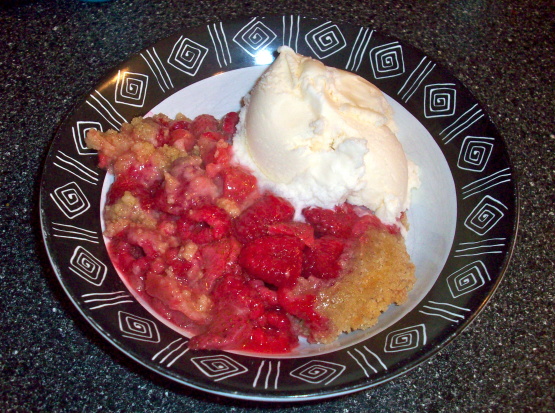 This is the best crisp I've ever had and it has become a Fall staple in my household and is THE BEST with a nice scoop of vanilla ice cream on top! You can try raspberries, blueberries, blackberries or strawberries too...whatever's fresh and available to you. My favorite combination has always been 5 cups fresh raspberries mixed with 5 cups fresh chopped strawberries, sweet and slightly tart.
Preheat oven to 375 degrees.
Combine flour, sugar and cinnamon.
Blend in butter with a pastry cutter or two knives until mixture is crumbly.
Place the berries in one large buttered casserole dish or two smaller buttered baking dishes and generously sprinkle with the crumb mixture.
Bake 20-25 minutes.
Serve warm with scoops of vanilla ice cream. Enjoy!