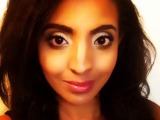 I got this recipe from a box of falafel. I tried out with the family and was a great success!
Directions
Blend all ingredients together!
Enjoy :).
Most Helpful
YUM. I made it exactly as written and it was FANTASTIC. I'm going to try it with different herbs next time, just to shake things up... but WOW!

So simple, so delicious. My hubs said "I'd rather have this than mayo." This is a HUGE statement.
Excellent & so easy--Made with 1/2 sour cream & 1/2 yogurt. 4 cloves garlic, dill and no mint (didn't have any). Just like we get from the restaurants when we get a chicken gyro. Thanks for the recipe!