Prep 15 mins
Cook 10 mins

From Cooking Light magazine. You can use the pre-chopped onion and peppers if you like, to make this quicker. Garnish these burgers with your favorite toppings....tomatoes, lettuce, onion, etc.
Directions
Combine the tomatillo salsa, avocado, and cilantro in a small bowl; set aside.
Place bread slices in a food processor; pulse 10 times or until coarse crumbs measure 1 cup.
Heat a large nonstick skillet over medium high heat and spray with nonstick spray.
Add onion and bell peppers; sauté for 5 min or until tender.
Stir in 1/2 tsp fajita seasoning and 1/8 tsp salt. Cool.
Combine breadcrumbs, onion mixture, remaining 1 1/2 tsp fajita seasoning, remaining 1/8 tsp salt, tomato paste, turkey, and egg white in a large bowl.
Using damp hands, divide turkey mixture into 4 equal portions, shaping each into a 3/4-inch thick patty.
Heat pan over medium heat and recoat with nonstick spray.
Add patties and cook for 4 min on each side or until done.
Place 1 patty on bottom half of each bun, top with 1 1/2 tbsp of the salsa mixture and top half of the bun.
Most Helpful
Delicious! I even skipped the tomato paste as I didn't have any on hand. Didn't add any salt either. I did melt white cheddar cheese on top at the end of cooking...very good!
These are terrific! Sometimes turkey burgers are dry and lacking in flavor. This recipe provides the exact opposite. I really loved the flavor from the faijita seasoning and cooked veggies. Perfect! I couldn't find tomatilla salsa so I combined avocado, cilantro and chopped tomatoes instead. Made for Healthy Choices tag game.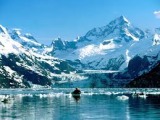 Made for Zaar Cookbooks Tag. These are excellent turkey burgers. Very easy, low in fat and very tasty. Because of a food allergy, I used 1/2 cup of oatmeal in place of the bread and they worked just fine. Have never sauteed veggies for a burger before ~ it really brings out their flavors. Will be making these again. Thanks for posting this SkinnieMinnie!