Rita~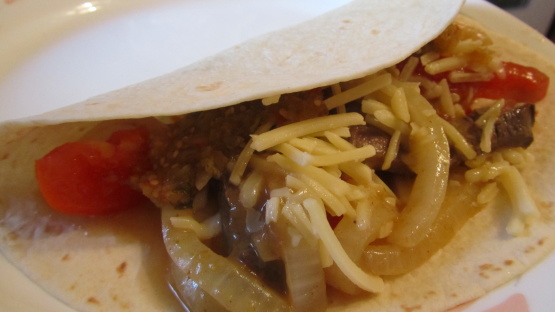 This is an easy, quick dinner. We love fajitas and stir-fry. I found this recipe on razzle dazzle recipes.
Cut beef into 1" strips 1/8" thick.
Place skillet on high heat. When hot, add 1 T oil and stir fry meat until browned(1 1/2 to 2 minutes).
Transfer meat to bowl.
Add 1 T oil to skillet and add garlic, onion, and green pepper.
Stir fry until onion is soft, about 3 minutes.
Stir together cumin, lime juice and cornstarch, then add to skillet.
Return meat to pan and stir fry until mixture is hot and bubbles.
Transfer to bowl.
Serve in tortillas with garnishments.