gailanng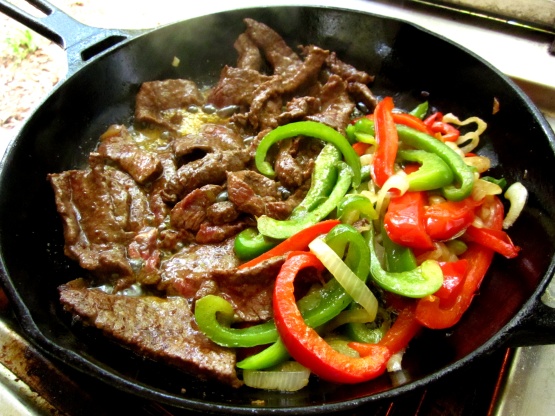 This recipe was kind of an accident. I was going to make fajitas with the jerky beef but I started making pepper-steak stirfry. I seasoned for stirfry then said oops I'll just spice it up for the fajitas. When my husband tasted it he really liked it and didn't want to put it in fajitas after all so we had it over brown rice.
coat skillet or wok with olive oil (I use Crisco's olive oil spray)
Thinly slice bottom round into strips (I just buy it already sliced for beef jerky) and season with all spices.
Heat skillet to med-high and fry beef strips until tender. Add vegetables and stir-fry until crisp-tender.
Serve over rice. (I use brown).