gailanng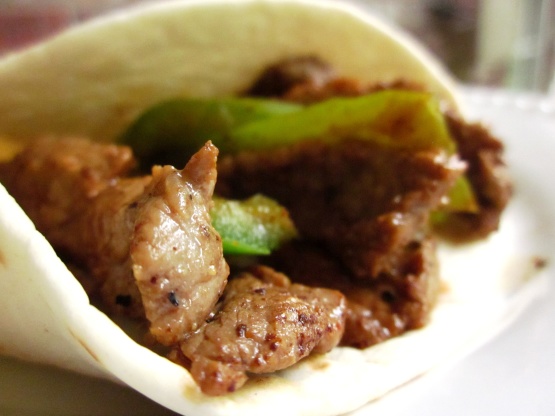 This is a recipe by Robbie Rice for copycat recipes. I made this with skirt steak today and it was delicious!!!
I used this marinade to marinate beef tournedos. I had to try it because of the liquid smoke flavoring. We all liked it. The tournedos were at least 2 hours in the marinade. The meat was tender and tasted very good. I'll do it again often :) Thanks Diner :) Made for ZWT8 for Diners, Winers and Chives
In a large resealable plastic bag, mix together the lime juice, water, olive oil, garlic, soy sauce, salt, and liquid smoke flavoring. Stir in cayenne and black pepper.
Place desired meat in the marinade, and refrigerate at least 2 hours, or overnight. Cook as desired.