3 Reviews
Thank you for the amazing recipe! I followed the recipe, other than using real garlic with the spices to rub the meat and not using onion powder as I'm not a fan of either garlic powder or onion powder. I used the whole bottle of beer (Modelo Negro), 1/2 with the meat, and 1/2 with the veggies and both absorbed within a short time period. We took the time to cut and bake the tortilla shells, which was worth it although you would probably get similar results with manufactured tortilla chips. Next time we are looking forward to trying beef, although were seriously happy with the chicken. Amazing flavour!
Wow....amazing flavor! Both BF and I loved this chicken with the peppers, onion and cilantro. The only reason I refrain from all 5 stars is that next time (and there WILL be a next time!) I will nix the whole 'casserole' thing and simply wrap the chicken and pepper mix into fresh tortillas with jack cheese, salsa and sour cream for fabulous fajitas. The whole process of baking the tortilla strips till crisp and then trying to mix them in with the other ingredients just ended up being tedious and, we felt, unnecessary. For our leftovers, we actually pulled most of the the then soggy strips out, reheated in the oven and wrapped in fresh tortillas as mentioned above. Fabulous! Thank you for sharing.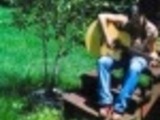 This was a great meal! I used ten large tortillas, and that seemed to be a good amount. I also used one red and one green bell pepper, Corona beer, and about 1 - 1 1/2 cup cheese. The only issue I ran into was that the whole bottle of beer was way too much. It never fully reduced, and I had to remove the chicken from the pan with a slotted spatula to drain the liquid from the meat. Next time I would just use 1/2 - 3/4 of a cup of beer, for flavor. The taste of this recipe was 5 stars though! Thanks for posting this.

Fajita Chilaquiles Casserole