Peter J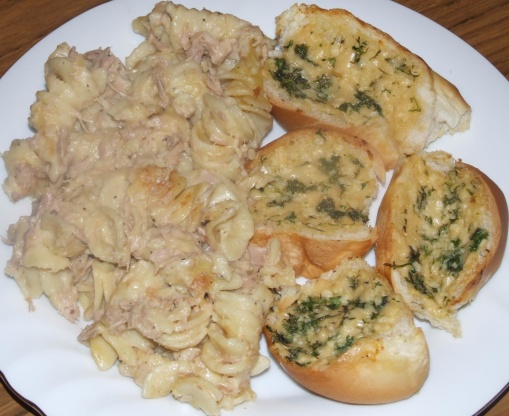 Mmmmm.... cheesy, buttery and garlicy.... what could be yummier!!!

Very good! Great idea using hot dog buns! I will be making this again! Thanks for posting.
Preheat your oven to 180 degrees celcius (not sure how hot this is in Fahrenheit).
Slice each bun into 3/4 inch slices (if you slice on an angle it will make the actual pieces bigger)and place on a baking tray covered in baking paper.
Crush the garlic, add to the combined margarine, oil, parmesan and parsley. Mix well.
Spread thickly onto the slices of bread and bake in the oven checking every 2 minutes or so. Timing will depend on how crisp you like your bread. Not usually longer than 5 minutes.
Serve hot with anything!
Tip: Don't be scared to put on too much of the garlic mix -- remember that it has parmesan and parsley in it which bulks it up!