Elmotoo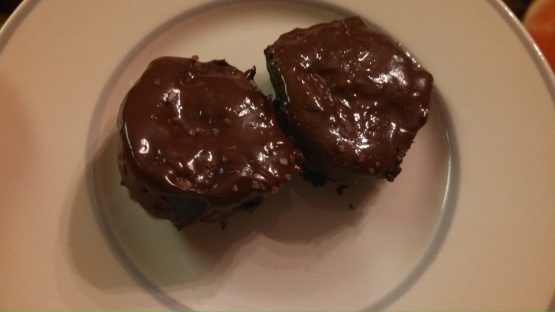 I found this in a Good Housekeeping magazine while on vacation at Edisto Beach, SC. This succulent dessert is low in calories, high in fiber, and is chocolate dipped. Luckily, my neighbor has a fig tree.

I've been hunting for some fresh figs since I saw this recipe -- so glad that I remembered that I was looking for them, lol! I had a package of 8 figs, so I just tossed a bunch of Scharffen-Berger bittersweet squares in the chocolate pot. These are good with just the chocolate on them, but the sea salt is crucial if you want them to be truly fabulous. Such decadent little morsels, thanks for posting! Made for The Hot Pink Panthers for ZWT9 Family Picks
Melt chocolate; cool slightly. Cut 2 fresh figs in half lengthwise and dip in melted chocolate. Set on a wax-paper lined plate. Sprinkle the chocolate with a pinch of sea salt. Refrigerate about 10 minutes or until set.