Bergy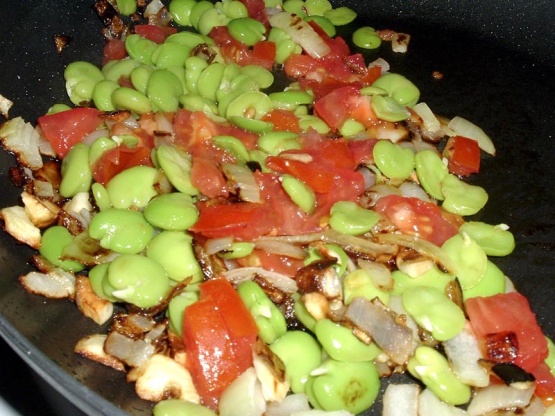 i love fava beans, but it's very hard to find variations on how to serve them. i also love onions and garlic...so i put this recipe together and it was lovely.
blanch the fava beans in boiling water for just a minute or so, then pop the beans out of their skin.
place in bowl and set aside.
saute onions and garlic in the olive oil until golden brown.
add the fava beans, diced tomato, and seasonings, and stir lightly to blend.
cook over low heat just until the beans are hot and ready to serve.
this makes a great appetizer served with a thin slice of good crusty bread.