BB2011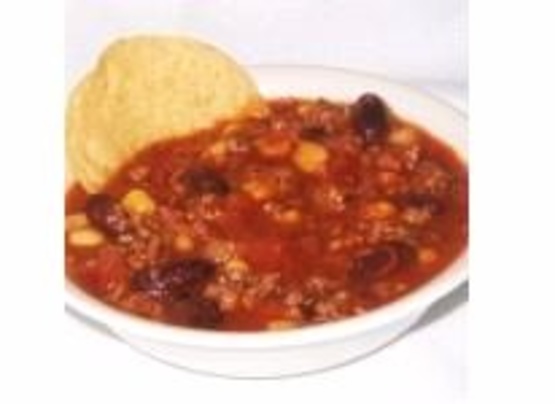 This soup is delicious and healthy! It's very easy and very satisfying. It gets much thicker if allowed to sit in the refrigerator over night (I recommend doing this). Great additions are shredded cheese, sour cream, and tortilla chips. It's also vegan.
This was very good, as far as bean soups go. I tend to prefer bean based recipes like soup, chili, baked beans, etc... with some kind of pork so for this recipe I always add either chopped ham or bacon. My mom always used ham hocks but those are not available at the average metro grocery store.
1

cup chopped green pepper
1⁄2 cup chopped onion

2

teaspoons minced garlic
14 1⁄2 ounces vegetable broth (or two cups of water with 2 vegetable bouillon cubes)

1

(10 ounce) can Rotel Tomatoes

1

(15 ounce) candiced plain tomatoes

1

(15 ounce) can fat-free refried beans

1

(15 ounce) can whole corn, drained

3

(16 ounce) cans beans (kidney, pinto, garbanzo, etc.)
For dinner in an hour:.
Saute pepper, onion, and garlic for 5 minutes in a little olive oil in a large pot.
Add vegetable broth/bouillon and water, Rotel tomatoes, diced tomatoes, and refried beans.
Add corn and three cans of plain beans (make sure they are well drained).
Mix gently and simmer for 30 to 60 minutes.
Crock pot:.
Add everything to the crock pot.
Cook on high for 3 to 4 hours.
Stir well, and cook on low for another 1 to 2 hours.
Watch that the beans aren't getting too mushy.