Fabulous and Easy Dinner Rolls
petlover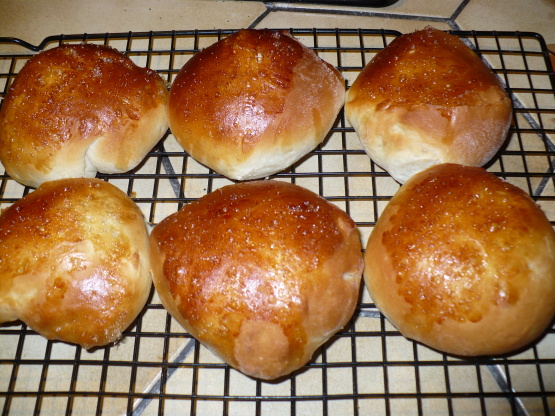 This recipe comes from a lady named Kay. I am not sure where she got it, but these rolls are super easy and sooooo good! This recipe requires use of a bread machine.
Place ingredients in order of your machine manufacturer's direction, and run dough cycle.
Once complete, remove and punch down on a lightly floured surface.
Divide dough into 12 equal parts, form into rounds and place on greased baking sheet.
Cover with a damp towel and let rise 45 minutes to an hour.
Beat egg white and water, brush on rolls, bake at 350° for approximately 15 minutes till golden brown.
Serve with honey butter if desired.