Ez Peanut Butter Lover's Breakfast
Rita1652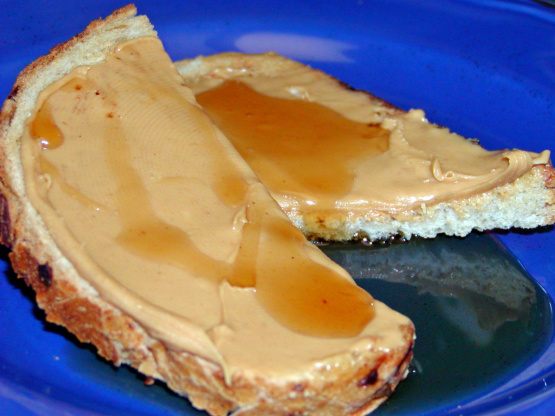 When I told a friend of mine that I eat this, she gave me a funny look. But it's delicious...I promise.

My boys and I love peanut butter! I only use Jif reduced fat peanut butter because it is like the PB I grew up on in the 70's, before they made it more spreadable by adding more oil. I think it is the "peanutiest" of the major brands too.<br/><br/>Amazing flavor for such an easy to prepare meal.
Toast the bread on both sides in the oven.
Spread some peanut butter on the toast. Use as much PB as you would on a PB&J sandwich.
Put the toast back in the oven until the peanut butter gets warm. (Be careful not to burn the toast).
Pour on plenty of maple syrup.