Karen..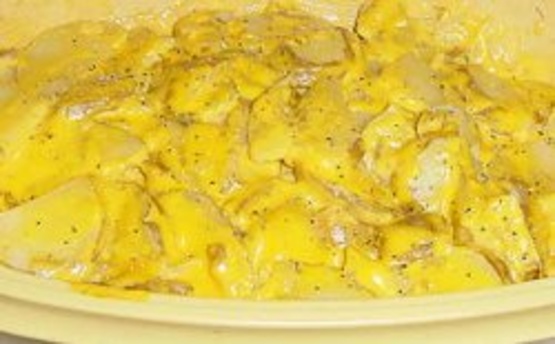 Super easy and cheesy, spicy potatoes done in the microwave in about 10 minutes. One of my favorite side dishes.
Scrub potatoes thoroughly.
Cut potatoes into 1/4 inch thick slices.
In a 1 1/2 to 2 quart casserole, combine potato slices and water.
Microwave on high, covered, for 9 to 11 minutes or until potatoes are just tender, stirring after every 3 minutes.
Drain potatoes well.
Dollop cheese onto potatoes.
Cook uncovered on high for 45-60 seconds until cheese melts.
Gently stir cheese into potatoes.