Alia55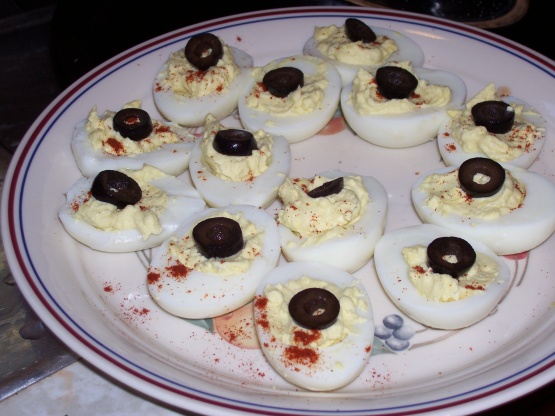 This is cute and very easy to make. I generally make it with black olives instead of the pimento stuffed ones.
Cut through hard cooked egg in half.
Scoop out yolk.
Place cooked yolk in a bowl and mash with a fork.
Stir in mayonnaise, paprika and salt to taste.
Mix thoroughly and fill egg white eye socket with mixture.
Smooth yolk mixture.
Press olive into yolk mixture so pimento is facing out.
Cut just enough of the rounded end of egg to create a flat surface to stand egg on.
Serve upright.